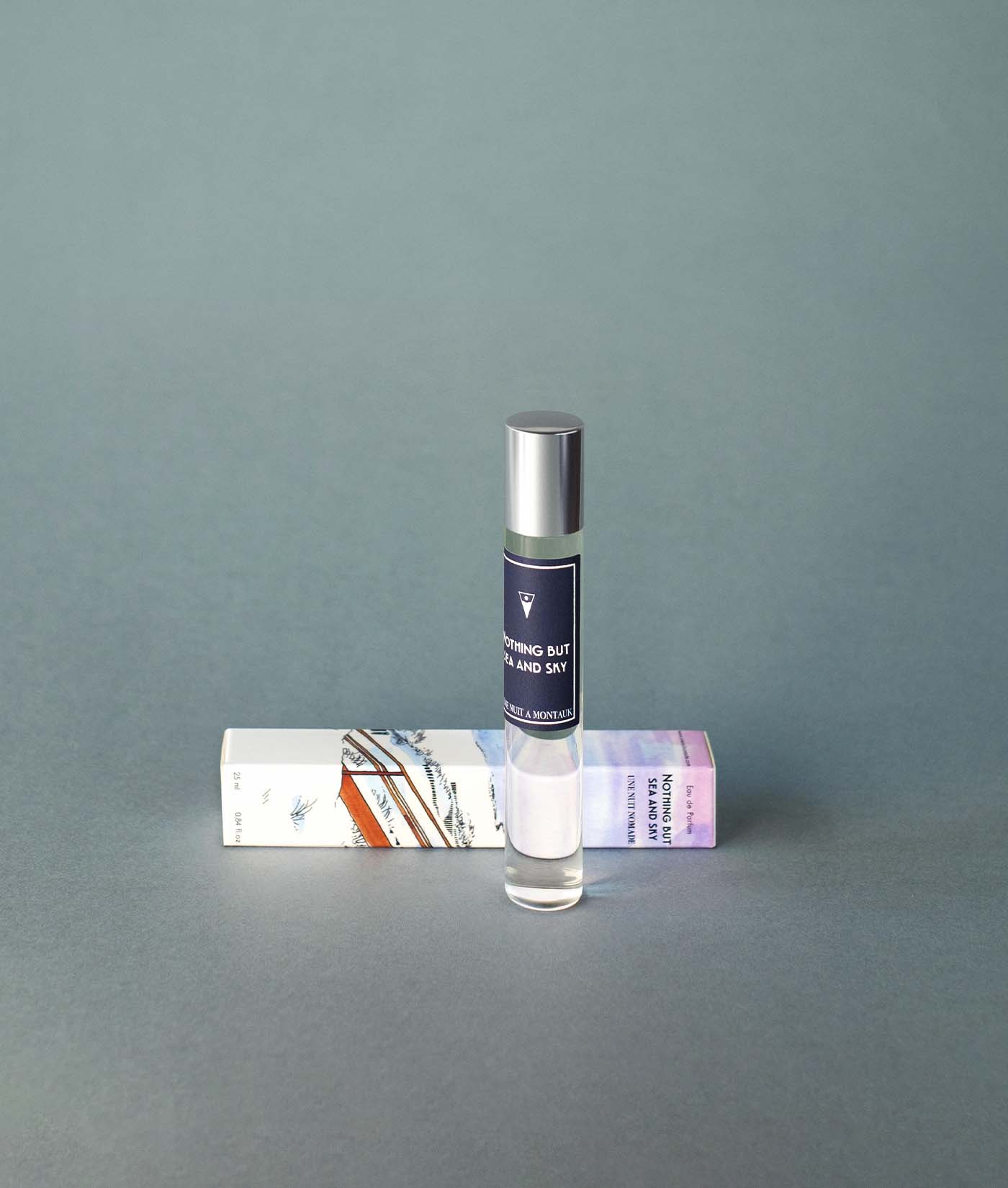 Nothing but Sea and Sky
Eau de Parfum
Bergamot
•
Sandalwood
•
White Musks
In his celebrated poetry collection 'Leaves of Grass', Walt Whitman wrote 'From Montauk Point', where his contemplation led him to quote: 'Nothing, but sea and sky'.At Montauk Point, also called The End, the world stops during winter. The sky is veiled in pale white and the breath of a blizzard sprinkles the beach with snowflakes. The rough sea gives the impression of a large cotton field in bloom.
'Nothing but Sea and Sky' is a tribute to Montauk under its coat of snow. It is a reassuring fragrance, a stole of white musks infused in sandalwood with milky notes.
&nbsp&nbsp|&nbsp&nbsp
NO PACKAGING


In an effort to reduce its ecological footprint, Une Nuit Nomade has chosen to adopt a positive approach by offering you the option to purchase your perfume without its traditional packaging, an initiative aimed at minimizing packaging waste production.

Get a 15 euros discount on the 100 ml and a 10 euros discount on the 50 ml.
INGREDIENTS


alcohol denat., parfum (fragrance), aqua (water), limonene, linalool
Additional information
| | |
| --- | --- |
| | 100 ml, 50 ml, 25 ml, 5 ml, 2,5 ml, No Packaging 100 ml, No Packaging 50 ml |