Geranium • Rose • Patchouli • Amber • Vanilla

Click Song, Qongqothwane, in the Xhosa language, was brought to the world by the great Miriam Makeba, a star singer in South Africa, a child of the townships who had an unimaginable destiny. She was forced to wear the wings of exile due to her strong stance against apartheid. She traveled the world making her fight known. She is considered the mother of Africa.

Click Song is a burning tribute to this extraordinary woman, a rosebud draped in a patchouli leaf, whose solid and deep roots of amber and labdanum sink into the sacred ground of its origins.
CLICK ME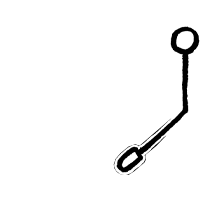 • 100 ml •
145€
• 50 ml •
95€
• 25 ml •
39€
• 2,5 ml •
3€
Miriam Makeba, also known as Mama Afrika, was an essential part of South Africa, indeed of Africa itself. Her trajectory and destiny were almost unimaginable: a child of the townships who became a singer almost by chance, she went on to become a star in her country who was forced to wear the wings of exile due to her strong stance against apartheid.
During her thirty-one years of separation from her native land and her relatives, she traveled the world making her fight known, playing her music, and singing in a mix Zulu, Xhosa, Tswana, Swahili, Arabic and English with ease. She is considered the mother of Africa.
In the 1960s she was awarded a Grammy in the United States, much to the pride of South Africa. She continued her fight against racial discrimination, and due to her political nomadism became a naturalized citizen of Guinea as well as Algeria before moving to Belgium. It was not until the 90s that her heart would bring her back to South Africa, at the urging of Nelson Mandela.
There are people who do not leave you indifferent, and leave an indelible mark with their strength of character and determination.
"Her music inspired a powerful feeling of hope in all of us" Nelson Mandela
Touching the southernmost tip of Africa is like speaking from the bottom of the world. There's an energy at this point where the oceans connect. There's a history of suffering and conflict, and also an abundance of Good Hope.
This is a land that boils, that roars and trumpets with dust in the vastness of its parks. This is nature that man has preserved in all of his goodness. The sound of Swaziland waterfalls hang fresh in the air.
From the moment you set foot in Cape Town, the city shows off its colors. The six colors of the official flag symbolize peacemaking among its people and the richness of its natural resources.
To the south near Hermanus, you witness a living freeze frame. Whales orchestrate their ballet in the white waves, winding their bodies majestically in the warm currents.
Just a few kilometers away lies the famous Cape, where you feel truly microscopic. The sheer splendor of the landscape seems swallow you alive.
There is life here, to be consumed without moderation. Reverend Desmond Tutu described the new South Africa as « Rainbow Nation ». With your head pointing skyward, hopefully the curve of a rainbow will unfold before your eyes.
'Une Nuit au Cap' is our new stopover. One more step in our olfactory, contemplative, and silent nomadism.
"Sit at the foot of the tree and over time you will see the universe pass by" South African proverb